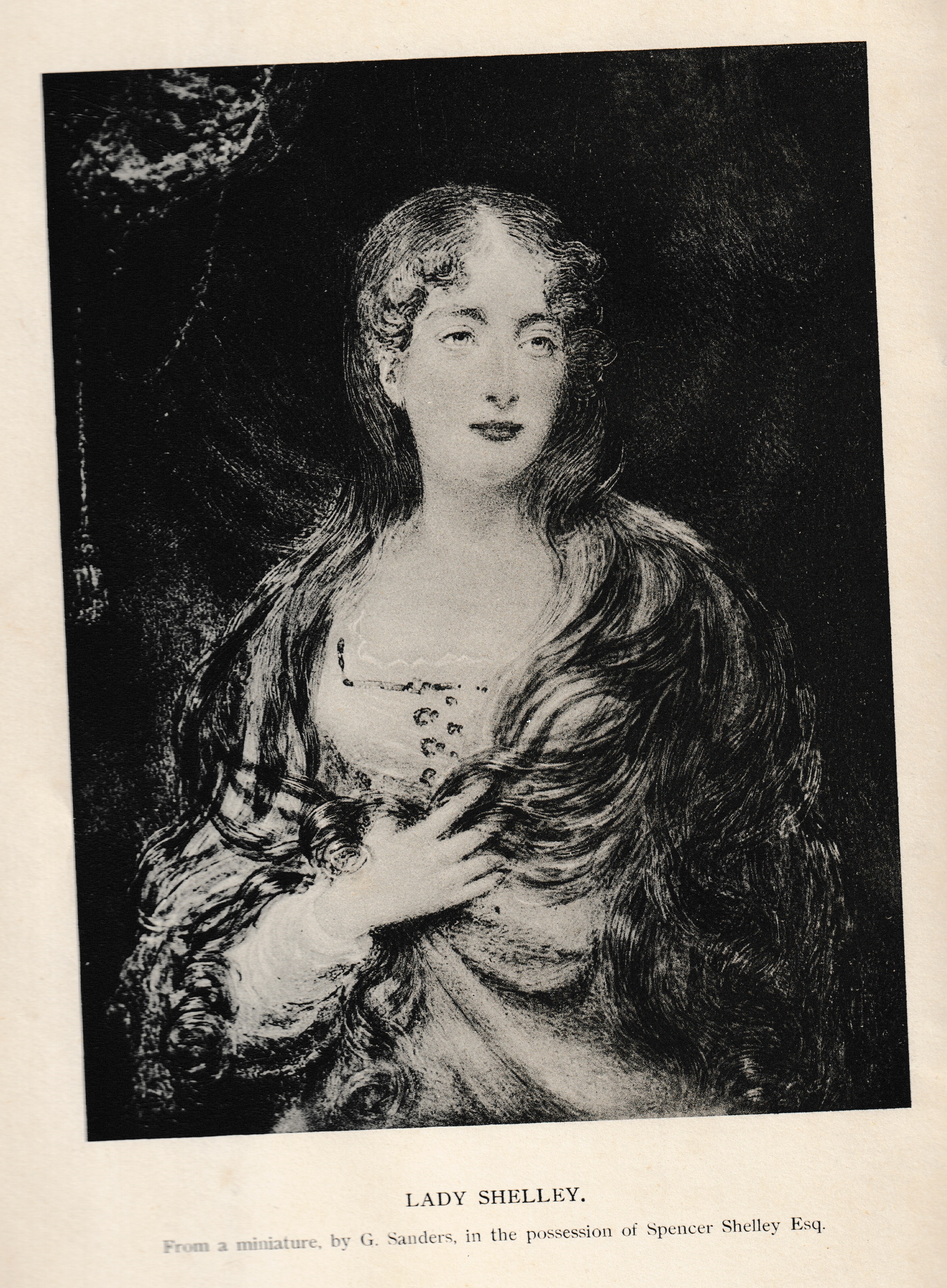 Lady Shelley, from a miniature by G. Sanders, in the possession of Spencer Shelley Esq.
Over on the English Historical Fiction Author's blog, we meet Frances, Lady Shelley, a dear friend and correspondent of the Duke of Wellington.
Arthur Wellesley, the Duke of Wellington, was known to enjoy women, particularly pretty, intelligent women. He was credited with many mistresses (whether or not true) and he had many women friends whose company he enjoyed. One of these women was Frances, Lady Shelley. Lady Shelley was a notable diarist.
Frances was born in June 16, 1787 at Preston, Lancashire. Her father was Thomas Winckley, and her mother was Jacintha Dalrymple Hesketh. Originally known as Janet or Jennet, Jacintha was the previously-widowed sister of the famous courtesan Grace Dalrymple Elliot, whose family had a connection to the Earl of Peterborough. Jacintha and Thomas were descended of Jacobite families and they married in 1785. Thomas was about 17 years older than Jacintha. Jacintha had children (5 daughters and a son) by her first husband. Apparently Thomas did not care for the Hesketh connection; only one of Lady Shelley' half-siblings lived in the household with her and her parents, and they rarely met the Hesketh siblings. The household was not a particularly happy one; Thomas spent a lot of time with his cronies, drank heavily and liked to play pranks. Accounts indicate that Thomas was quite well off. Shortly after moving his family to Larkhill, Thomas died in 1794, leaving his widow, their daughter Frances and 2 illegitimate sons. Jacintha inherited the house and furniture; the residue of Thomas' estate was left to Frances, who was 6 years old….
To read more, visit the English Historical Fiction Author's blog HERE.
Illustration is a scan of the image in my personal copy of THE DIARY OF FRANCES LADY SHELLEY 1787-1817 Edited by her grandson Richard Edgcumbe. 1912: John Murray, London.
Sources are listed in the post on the English Historical Fiction Authors blog.