Recently, I read a blog post about a book titled, Mrs Hurst Dancing & Other Scenes from Regency Life 1812-1823. I had never heard of this book, so I ordered it. I am so glad I did!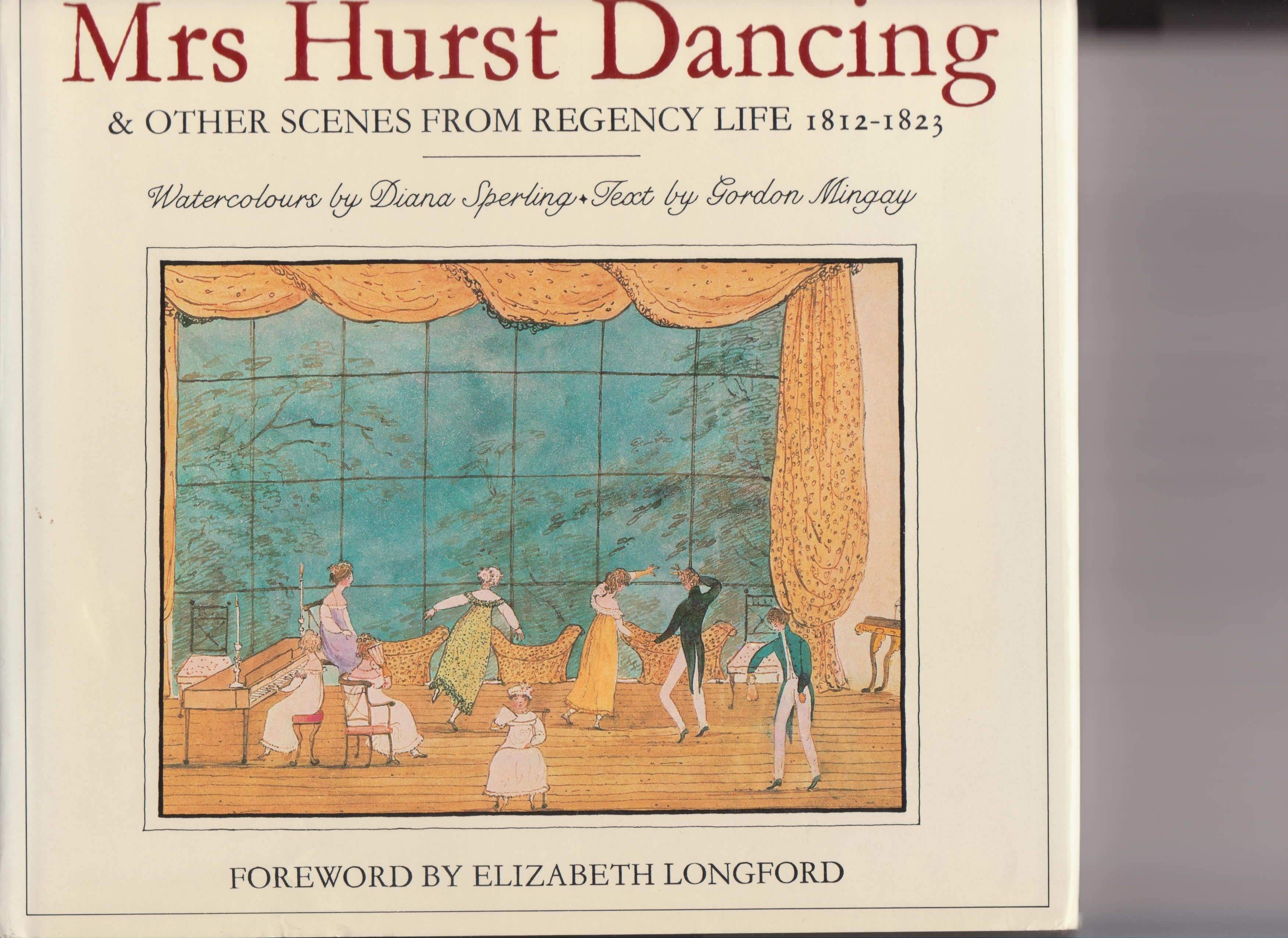 This is a collection of watercolor paintings by a young woman named Diana Sperling, with text by Gordon Mingay and a foreward by Elizabeth Longford. Diana was clearly one of those accomplished young ladies one reads about in Jane Austen, and Regency novels in general. (It's important to note that the Mrs. Hurst of the title is a real Mrs. Hurst, not Caroline Bingley's sister in Austen's Pride and Prejudice!)
These paintings have so much humor and life. It has given me an entirely new perspective on this facet of young women's education. Somehow, I never thought of the use of drawing and painting pictures as a way to record family life. Diana's pictures include captions (most by her), and give a wonderful view of her life in a country home. In a way, sitting down with this book is not unlike sitting down with a friend's scrapbook or photo album today. So often, my view of the late Georgian/Regency period is shaped by portraits of the rich and famous (or infamous!), or prints lampooning those same people. This is a lovely, human look at the life of a real family in a comfortable country home. The text is most enjoyable, filling in the details so we know who is portrayed and what's going on.
It turns out that there have been a number of blog posts about this book in the last few years. (How did I miss them??) I can't remember whose blog I read that steered me to this book, but I wish I could thank that author. This is not only a delightful, entertaining read, but an excellent reference as well. I highly recommend this book!
Details: ISBN 0575030356 London: Victory Gollancz Ltd., 1981. I found it on Amazon.com.