It's 2023, and we're ten days into the new year. I hope this is a better year for all. I've been working on the new book. The research has been, and is, fascinating. It's also book festival season! Coming up is the Sunshine State Book Festival in Gainesville, FL.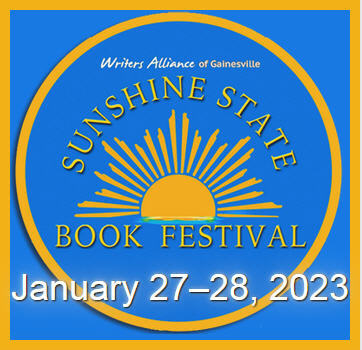 This year the festival will be held at the Trinity United Methodist Church. You can get full details about the location and events at the festival website: https://sunshinestatebookfestival.com/index.html
There will be 150 authors and books in 15 genres, so there will be something for all readers. I will be in space 117, and hope to see you there!