I've been reading old newspaper articles from the British Newspaper Archives set in 1813. I'm working on a non-fiction book about seven women who were powerhouses in Regency-era England, and have been looking for details about their various lives and activities. When writing anything set in Regency-era England, it is difficult to avoid the Season in London. Many of us read novels about the social activities of members of the highest level society, and try to imagine what it must have been like: glamorous, romantic, magical. The popularity of Jane Austen's novels and their adaptations have fueled this interest. When I ran across several articles about balls and other social events, it gave me a different view of what holding a major ball actually entailed for the hosts.
On a winter night in early 1813, a ball was held in a mansion in Mayfair. The bare outlines of the events were these: approximately 500 guests starting arriving about 10:00 that evening, dancing commenced at 11:00, supper was held at 2:00 in the morning (Tuesday morning), after which dancing resumed until 5:00. The last guest departed at 6:00 in the morning. That is an 8-hour party. While one realizes that many of the guests probably came and went throughout the evening, one must presume that the host and hostess, at a minimum, were there all night long. This doesn't take into account last minute activities earlier in the day: checking arrangements with staff, getting dressed, etc. Even with a full roster of servants at the ready, this must have been an incredibly long and exhausting event, as the host and hostess must have been constantly on the watch to be sure all went as it should: guests properly entertained and served, unexpected tensions smoothed, and indiscretions (or outright scandals) avoided. Somehow not quite the glamorous, care-free event one envisions…
Although the back-breaking labor of preparations and clean up was performed by servants, the host and hostess had the ultimate responsibility for the successful entertainment of their guests. No small endeavor, especially as social occasions of this nature were more than just fun. A ball of this nature advertised one's status in the world not only for one's self but one's family in general. Its success (or otherwise) could affect reputations. Social events of this nature were also used for other matters, including discreet meetings of political colleagues, who were also frequently members of the same social set, and families considering judicious marital alliances to advance the respective families' interests. Many issues and concerns simmered under the surface of what, at first glance, was an evening of entertainment. An event of this nature, then, became as much a serious business campaign as a social occasion.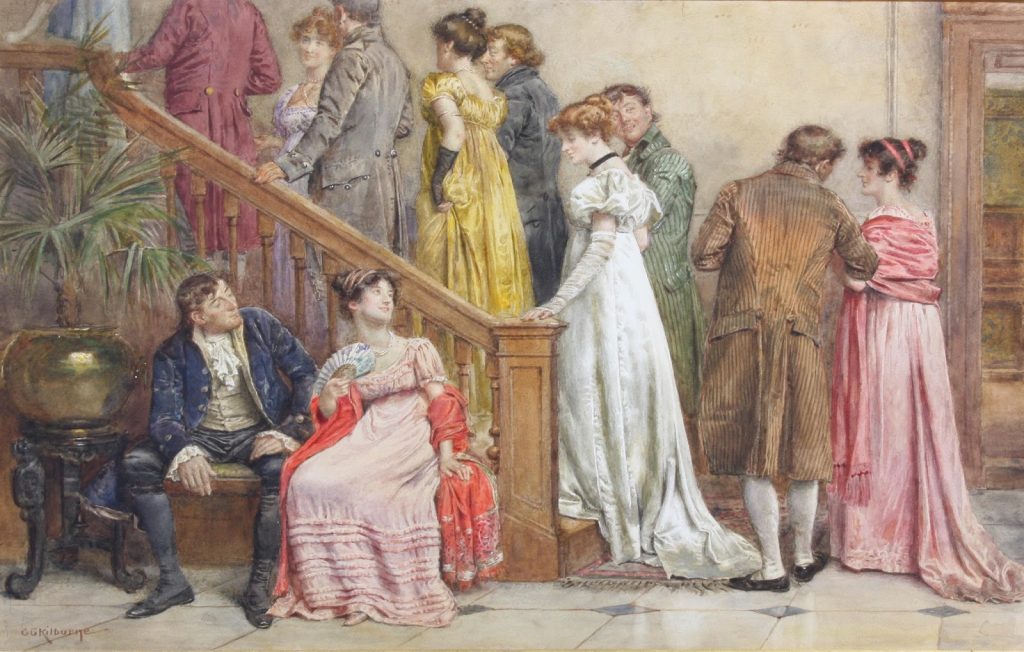 On a completely different note, don't forget that Books at the Beach is coming up in Clearwater, Florida from October 21-October 24. Lots of authors will be there, and it promises to be a fantastic book festival. Unfortunately, I will not be there, but recommend it highly. Visit Eventbrite for ticket information here: https://www.eventbrite.com/e/books-at-the-beach-2021-tickets-131262115521?fbclid=IwAR2K_5BGTZLWCJDlHzZZMz1i3eVQnpOUpaMELX0NOMsfU4sRUjCqmUMzhjg