I've posted on the English Historical Fiction Authors blog today on a specialized hospital for women.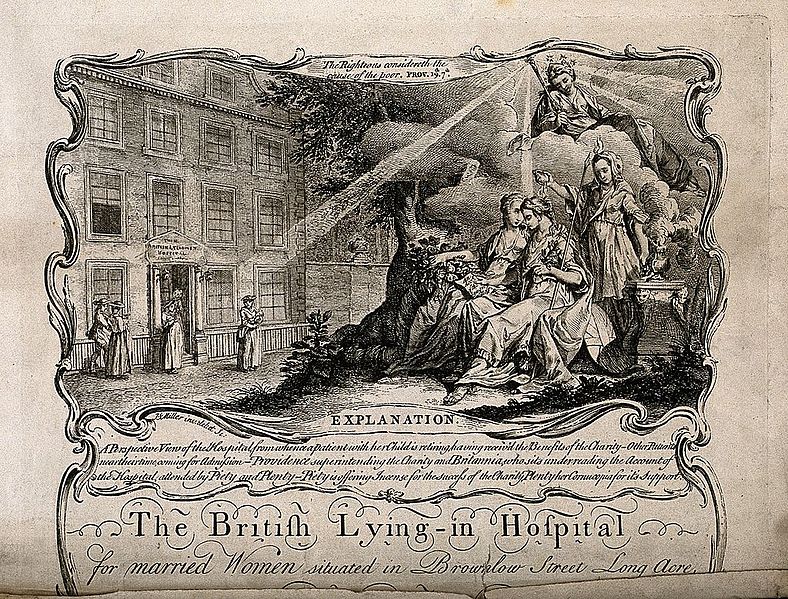 Attribution: Wellcome Collection gallery (2018-04-03): https://wellcomecollection.org/works/yhnmeumy CC-BY-4.0
Specialised health care seems such a modern concept. When we read about medicine in the past, many things seem primitive and downright frightening. An especially vulnerable population is that of pregnant women. Midwives are the primary caregivers that come to mind. Generally one imagines a woman during the Georgian era giving birth at home, surrounded by female relatives under the guidance of a midwife. Although childbirth was considered a female issue, women of wealth and position were often under the care of an accoucher (a doctor trained in obstetrics or a male midwife). Princess Charlotte the daughter of the Prince of Wales during the Regency (later George IV) was under the care of society doctor Sir Richard Croft (there was a very sad outcome but that is for another article by Regina Jeffers here). What about women who did not have the money, the female relatives or even the home for her labour? The British Lying-in Hospital for Married Women provided an answer for some. The British Lying-In Hospital for Married Women on Brownlow St. in Long Acre was not the first established but it was the first to come to my attention.
To read more, visit the English Historical Fiction Authors blog HERE.
Illustration: Wikimedia Commons HERE