How does the time go so fast?  Last week flew by, at the JASNA AGM in Ft. Worth, TX.  The weather was stunning, and Ft. Worth is a beautiful city.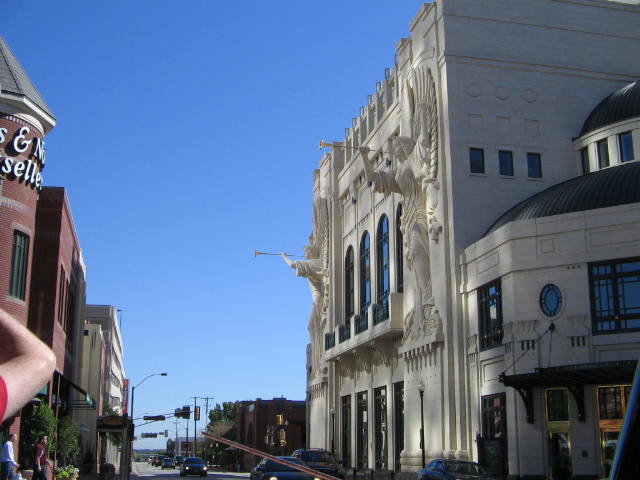 This is just one of my favorite buildings viewed on a walking tour, under the beautiful blue sky of Ft. Worth.   Sites we saw included the Tarrant County Court House, the Wells Fargo building, complete with antique stage coach, and the Sid Richardson Museum which houses a wonderful collection of western art.
There was so much to do at the Annual General Meeting-so many excellent speakers, entertaining workshops, interesting people from all over.   Numerous speakers gave interesting and informative programs about Jane Austen's writings, her time and her life.  My favorites included a Special Interest Session by Victoria Hinshaw, titled "The Sensible Regency Wedding", and the address by Dr. Joan Klingel Ray, titled "SENSE AND SENSIBILITY as Austen's Problem Novel."  (The theme of the event was the celebration of the 200th anniversary of the publication of SENSE AND SENSIBILITY.)   A special guest was Andrew Davies, who adapted Jane Austen's novels, who gave a delightful presentation.  I had the opportunity to present a breakout session, and can attest to the attention and kindness of the attendees present.
Saturday night, there was a wonderful banquet and a ball (of course!).  Both were wonderful events.   The ball following the banquet was a beautiful affair, with live music, wonderful Regency gowns, and (of course) dancing!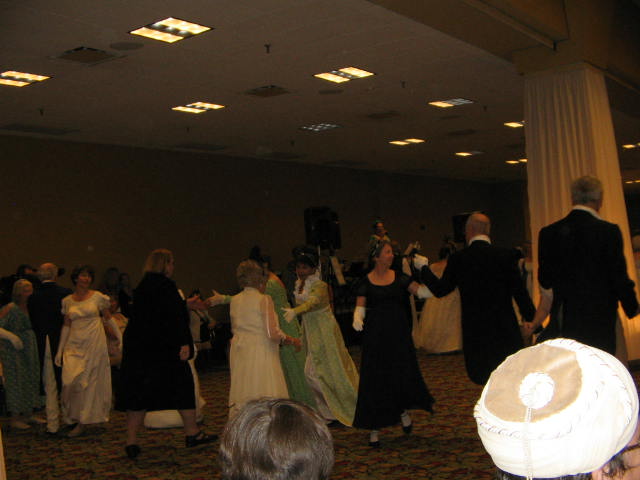 Finally on Sunday morning, the Author Signing event took place.  A whole room full of authors had the opportunity to showcase their works, and to sign books for eager readers.  I was fortunate enough to bring HEYERWOOD: A Novel to that event: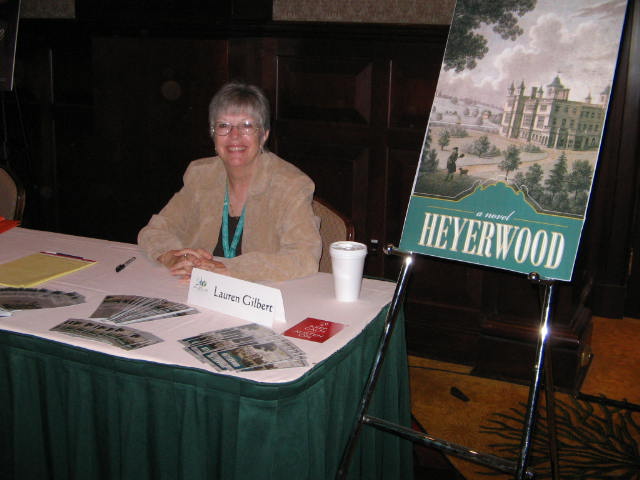 It was such a treat to be able to spend time with others who share so many interests, whether Jane Austen, writing or reading!  I must confess that being allowed to sign my book was a very special thrill.  (Yes, I did manage to get a few authors' signatures in books for myself as well!)
The entire conference was an amazing experience, one I will not forget.  I doubt that anyone who attended will argue with that!