My husband and I just got back from a wonderful trip abroad. One of the fabulous places we visited was the city of Worcester, where we were able to spend time at the Cathedral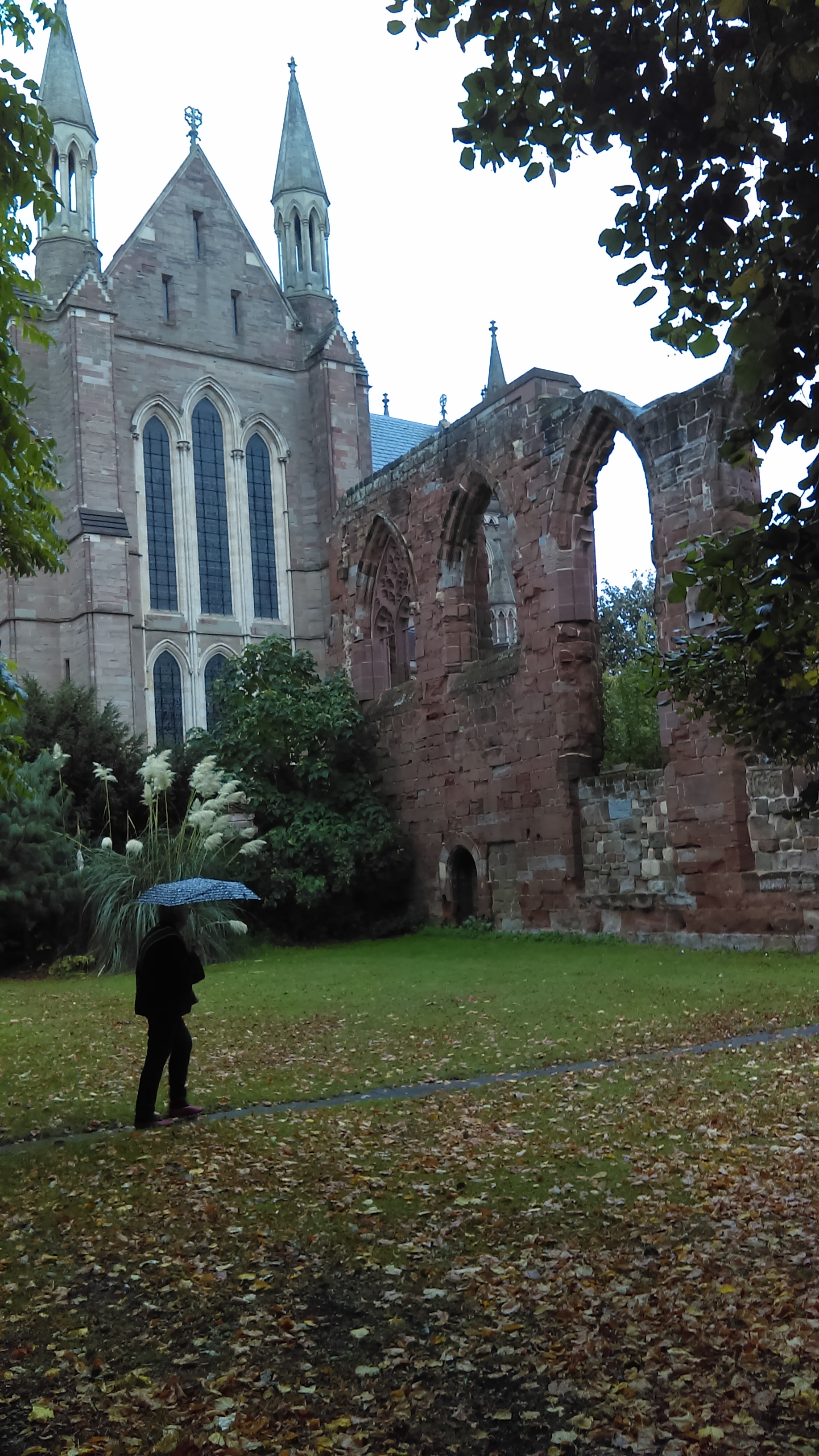 It was a rather overcast, misty morning as we approached the cathedral. Once inside, however, it was truly awe-inspiring.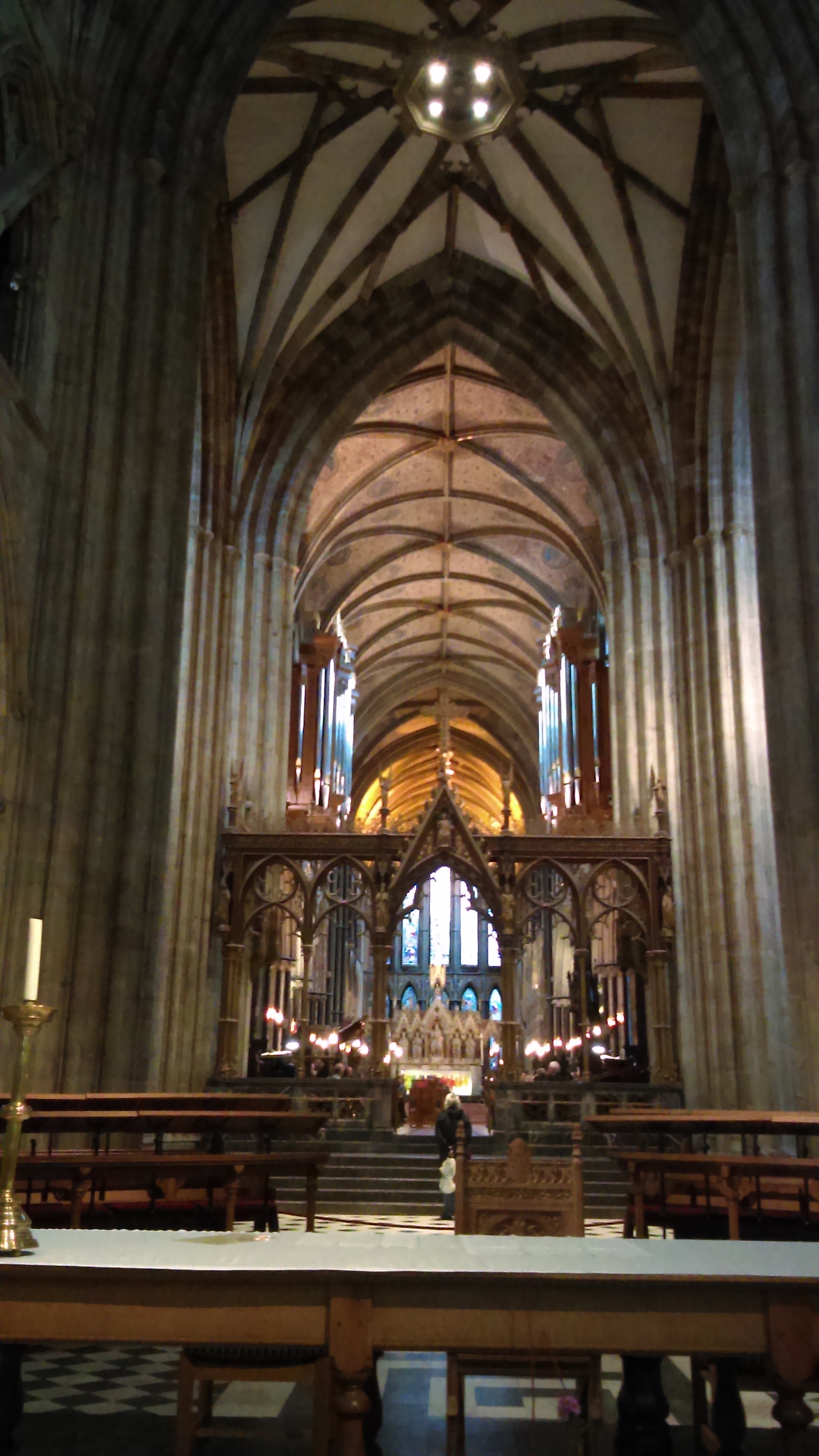 They were preparing for a wedding later in the day, and there was singing. It was unbelievably beautiful.
As we proceeded, the incredible architecture and the beautiful windows were almost overpowering.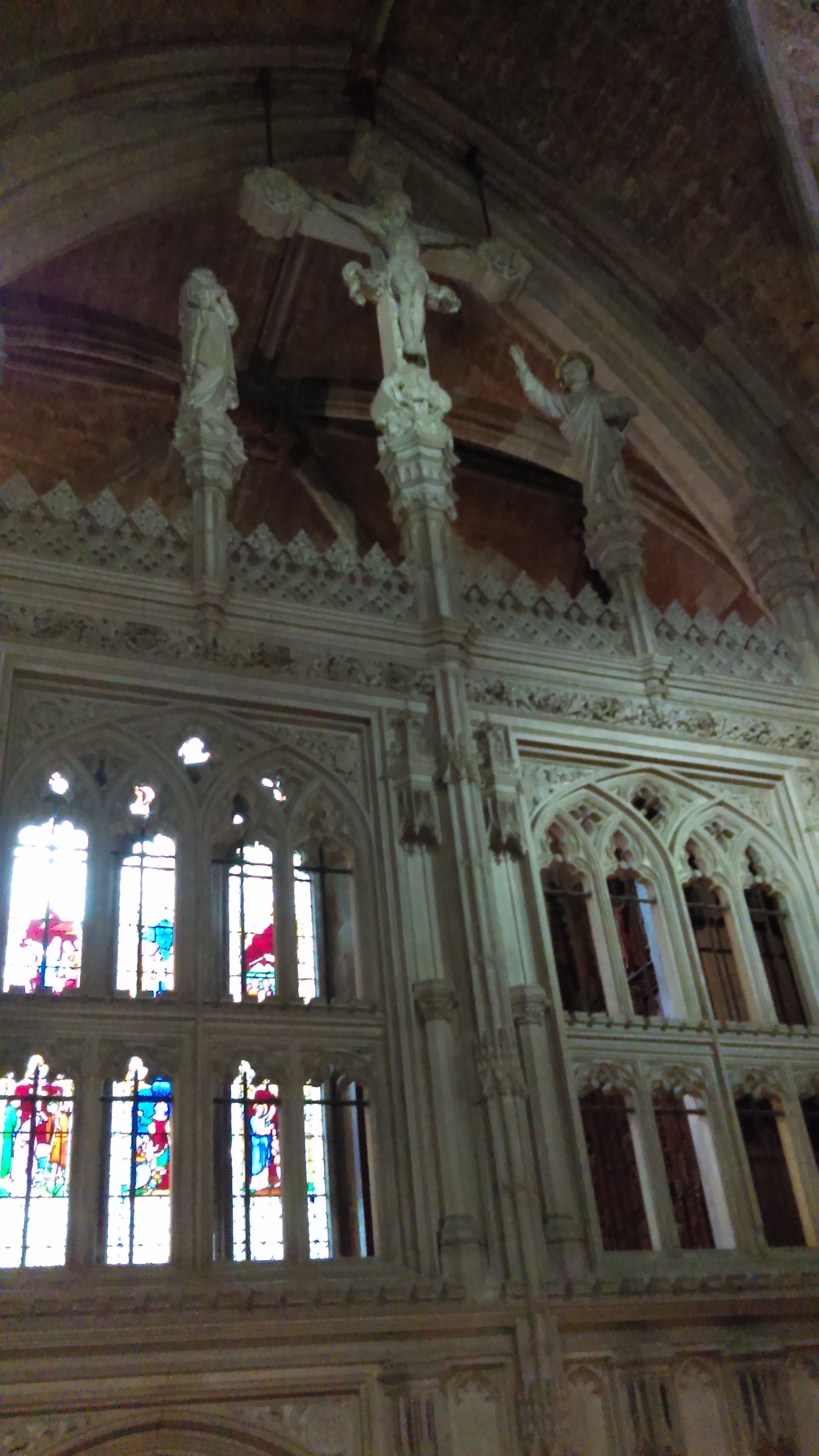 We also saw the tomb of King John, best known for signing the Magna Carta on June 15, 1215, who died October 19, 1216. Amazing to think that he has remained here all these centuries.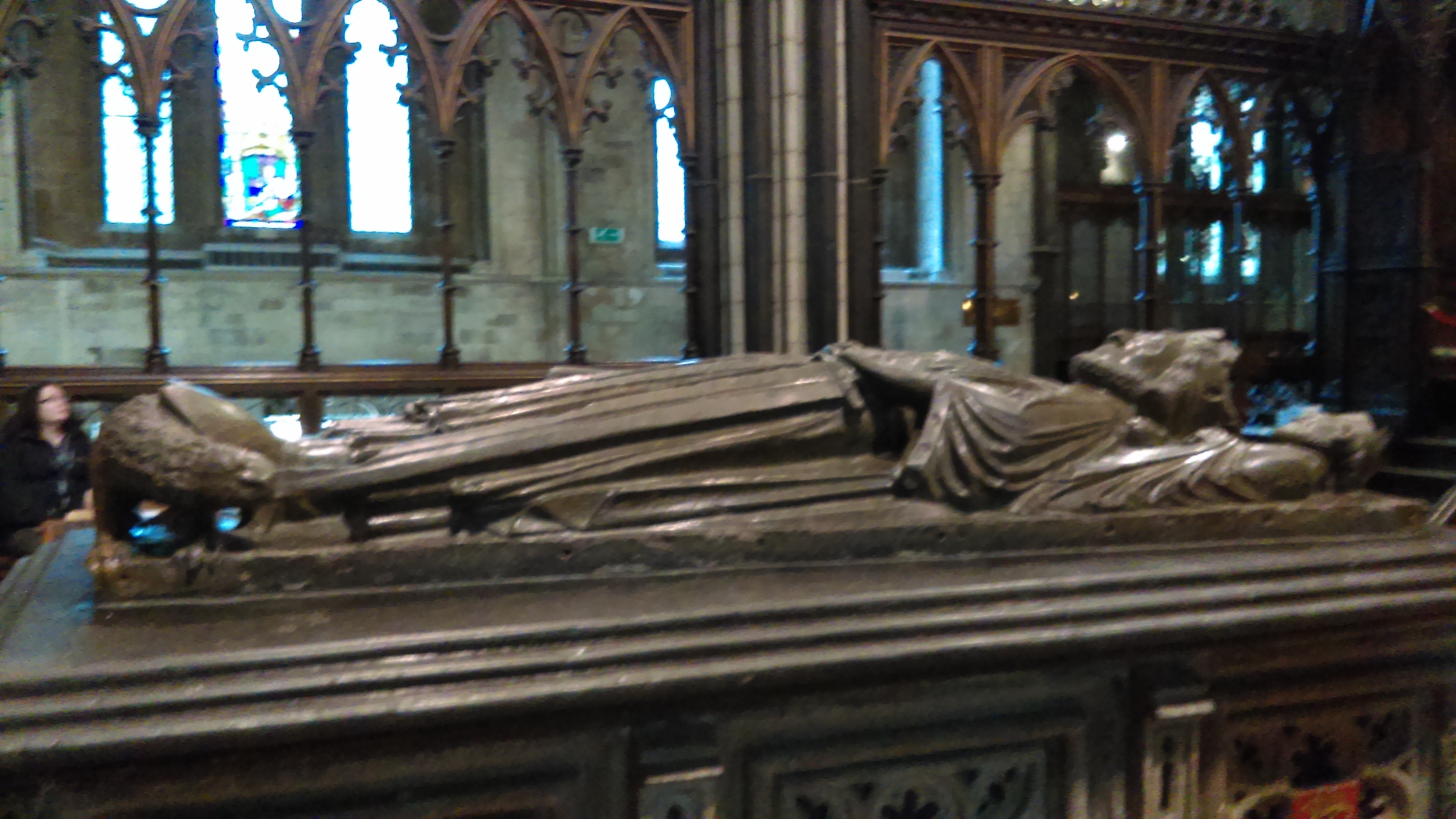 Worcester Cathedral is also the burial place of Arthur, Prince of Wales, son of Henry VII, who died at age 15 shortly after his marriage to Catherine of Aragon. (Note there is no effigy or likeness on his tomb.)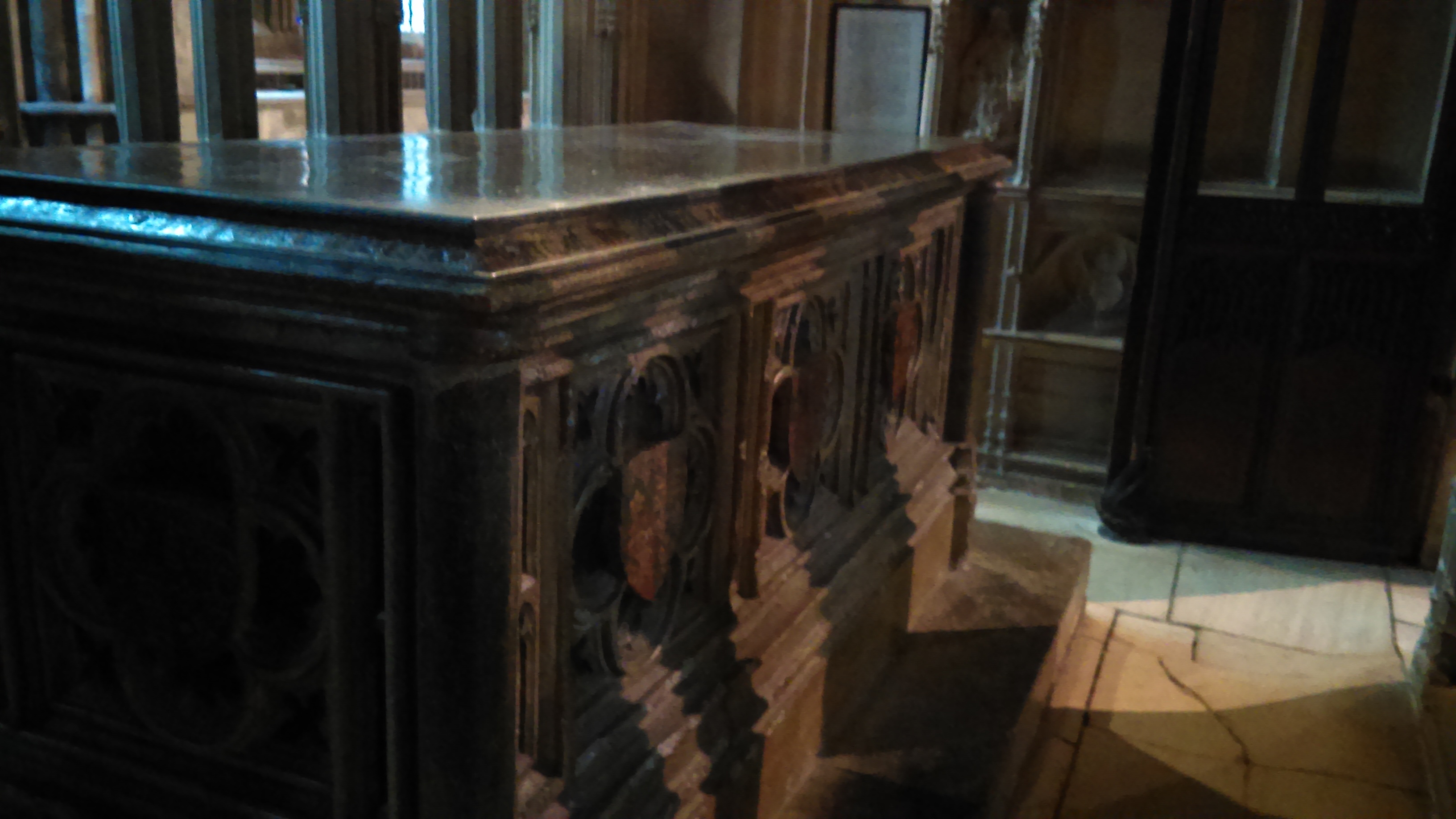 The present building was built under Saint Wulfstan, with building beginning in 1084. (There had been cathedrals since since Anglo-Saxon times, which the current structure replaced.) There was also a monastery which continued until it was dissolved under Henry VIII. During the Civil Wars, the Cathedral was badly damaged (the Battle of Worcester, which took place on September 3, 1651 was the last battle, where Oliver Cromwell's Parliamentarian army defeated the Royalists). After the Restoration of Charles II and the monarchy, a great deal of rebuilding was undertaken. The largest campaign of renovation occurred during the Victorian era between 1854-1875. The Cathedral as it stands today is a magnificent structure, well worth a visit.
(All photographs are perstonal, taken by the author, after purchasing a permit at the Cathedra.)